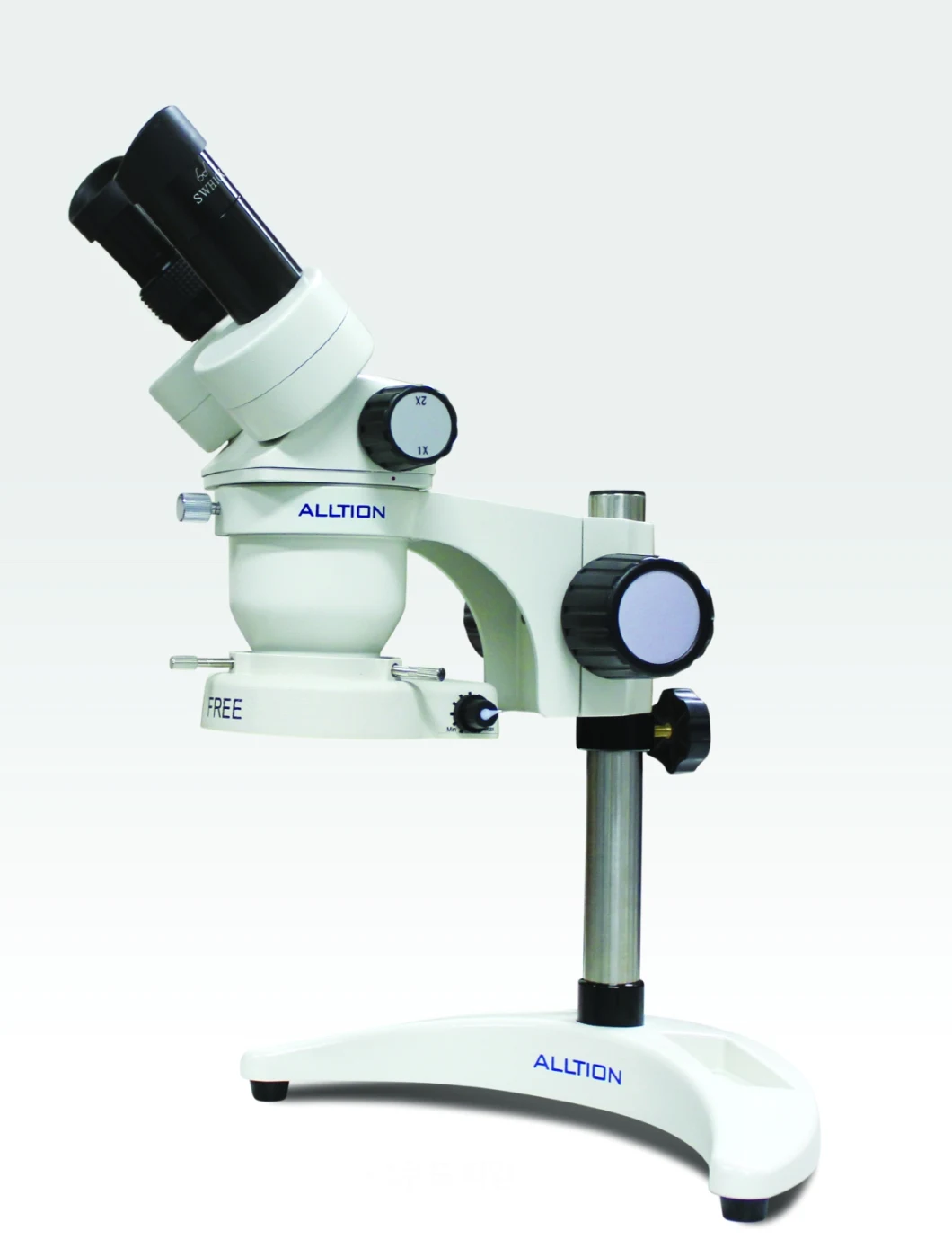 Microscope Characteristic
1. The microscope optical systems specific for high definition, high resolution, great depth of view, large field of view and long working distance ensure the operators working clearly and relaxing.
2. 10X/20X two-step magnification and 7X-45X stereo zoom magnification are available. (Lower and higher magnification could be achieved by optional accessories)
3. Trinoculars are available on ASM-0745 microscope. CCD camera and SLR camera could be attached through optional accessories.
4. Special beam split design is adopted on ASM-0745T trinocular microscopes. When CCD camera or SLR camera is working, you could keep observing through two eyepieces. It is unlike the most normal trinocular microscopes, nothing could be
seen in one eyepiece.
5. The professional design of C-shape base provides sufficient operation space for the technicians. There is NO base/object in the working area underneath the lens to disturb the operation, but the normal stereo microscopes do. Long-time work will not cause fatigue.
6. Pantograph arm with table top clamp employ random stop gas spring. It extends the operation range tremendously and is convenient for operation at any position and locks automatically.
7. The handgrips attached to pantograph arm with table top clamp are convenient for operation and moving the microscopes to any position.
8. The microscopes are equipped with protective lens for standard outfits in order to prevent the dust and/or the chippings caused by grinding floating in the environment after long-time work.
9. The 77 diodes LED ring light illuminator is supplied as optional accessories featuring with high brightness, low power consumption, longevity and offering easy work. Meanwhile the LED ring lights are equipped with protective cap as well to prevent the dust or the chippings caused by grinding flying into the LED ring lights after long-time work.