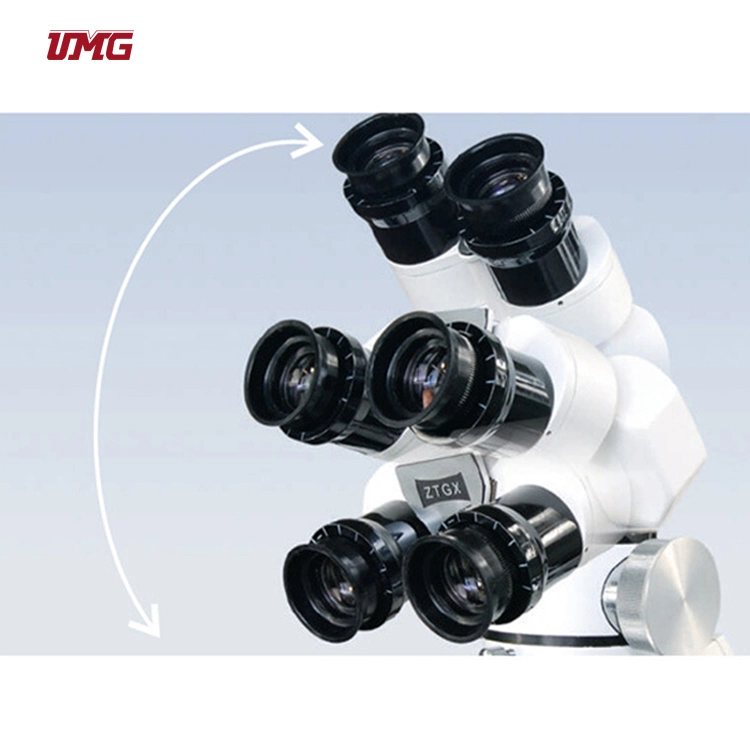 Technical Data
Magnification system
* 6-steps manual magnification changer
* Six click stop positions
y=0.33x,0.5x,0.8x,1.22x,2.0x, 3.0x;

Tube (Optional)
* 45 deg binocular tube, f=170mm
* 0-180 deg inclinable binocular tube, f=170mm

Eyepieces (Optional)
* 12.5x, 10x, 16x and 20X widefield eyepieces and have integrated eyecups with stepless adjustment.

Magnification Range
* e.g. with f=250mm lens and 12.5x eyepieces:
* Magnification/Field-of-view diameter:
2.8x, 4.2x, 6.9x, 10.4x, 17.0x, 25.6x
78.3mm, 52.1mm, 32.0mm, 21.2mm, 13.0mm, 8.7mm
with selected components, the above magnification range can be shifted up or down.
Focuing
* Manual, fine focusing range 12mm
* 5 objective lenses for optional:
f=200mm (with fine focus), f=250mm (with fine focus), f=300mm, f=350mm, f=400mm
Illumination
* Zumax LED Illumination, supplies bright,white and shadow-free light,>20,000 hours lifetime * Yellow and green integrated filter
* Field of view diameter: 50mm with f=250mm objective lens
Balancing system(Optional)
* This coupling offer ultra-light, ultra-smooth and perfect balance during positioning of the microscope or adding several accessories such as camcorder and digital camera.
Gross Weight
* Floorstand 125kg
* Wall Mount 80kg
* Ceiling Mount 95kg
* Fixed ground Mount 75kg
* Tabletop Clip 45kg
| | |
| --- | --- |
| type | Dental Surgery Microscope |
| brand | UMG |