Trinocular for mobile repairing zoom stereo microscope
The high performance GL Series stereo microscopes utilize a Greenough design and feature a 1:7 zoom ratio with a 103mm working distance and a large visual field. Their parfocality allows an erect image of the observed specimens to stay in focus through repeated changes in the magnification. They feature a guidepost structure, making them lightweight, and a pair of horizontal magnification changing knobs to maximize comfort. Adding to the ergonomics is a choice of observation angle, either 45 or 60 degrees. In addition to performance and comfort, a highlight of the GL is their durability. Promoting one of the finest ball bearing guideways in the world, the focusing mechanism is extremely robust.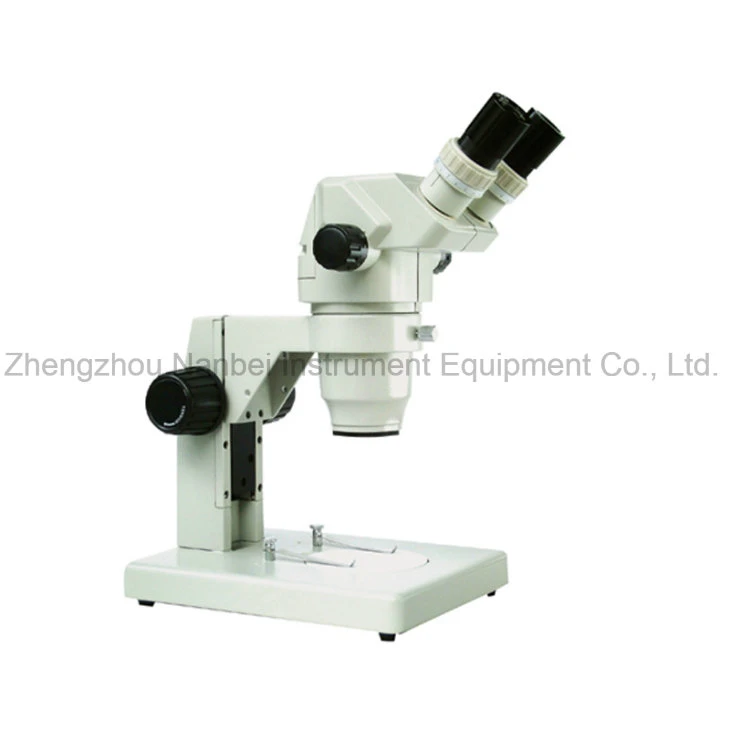 Item #:GL-99TI
Assemblage : Trinocular head with the light source of reflection and transmitting illuminator
Standard configurations
| | |
| --- | --- |
| Zoom ratio | 1:7 |
| Objective zoom range | 0.65X-4.5X |
| Eyepice | SWF10X/22mm |
| Working distance | 103mm |
| Interpupillary distance adjustment | 55mm-75mm |
| Binocular head | inclination of 45.or 60. |
| Diopter adjustment | ±5 diopter |
| Optical Body Rotation | 360. |
| Voltage input | 110V/60HZ or 220V/50HZ |
| Top halogen lamp | 6V15W adjustable brightness |
| Bottom fluorescent lamp | 5W |
Technical data
Project

Auxiliary Objective

Eyepiece

Working distance(mm)

SWF10X

WFl5X

WF20X

WF25X

Magnifi-cation

Visual field

Magnifi-cation

Visual field

Magnifi-cation

Visual field

Magnifi-cationn

Visual field

Data

0.5X

3.3X-22.5X

67.7-9.8

4.9X-33.8X

49.2-7

6.5X-45X

40-5.8

8.1X-56.3X

37-5.2

163

0.75X

4.9X-33.8X

45.1-6.5

7.3X-50.6X

32.8-4.7

9.75X-67.5

26.6-3.8

12.2X-84.4X

24.6-3.5

117

1X

6.5X-45X

33.8-4.9

9.8X-67.5X

24.6-3.5

13X-90X

20-2.9

16.3X-112.5X

18.5-2.6

103

1.5X

9.8X-67.5X

22.5-3.3

14.6X-101.3

16.4-2.3

19.5X-135X

13.3-1.9

24.4X-168.8X

12.3-1.7

45

2X

13X-99X

16.9-2.5

19.5X-135X

12.3-1.8

266X-180X

10-1.4

32.5X-225X

9.2-1.3

40

Packing and Shipping
Wooden Case
FAQ
1. How can I choose the suitable one?
Dear customer, please tell us your detailed requirements by mail or online, we will recommend the suitable one as your request.
2. Does your price is competitive?
Dear customer, we make sure to offer you the best quality with competitive price.
3. How can I pay?
Dear customer, we accept many payment term, such as T/T, Western Union…
4. When I receive it after pay?
Dear customer, normal models can be delivered with 5-7days, please contact us to check transport time to your address.
5. How to deliver?
Dear customer, we can send by Express, by Sea and by Air.
6. Is will be broken during transport?
Dear customer, please do not worry, we do standard export package.
7. What should I do if I do not know how to use?
Dear customer, please do not worry, manual user will be sent together, you can also contact us with more technological support.
8. What should I do if some parts broken?
Dear customer, please do not worry, we have 12months warranty except wear parts. You can also buy parts from us after 12months.

Pre-sale service
· 24hours online to ensure quick response to customers' inquiry or online message;
· Guide customers to choose the best suitable machine model;
· Offer detailed specification and competitive prices;
Contract execution
· Machine production will be arranged strictly according to the contract;
· Machine photos will be sent to you for inspection during production;
· Send customs clearance documents by DHL;
· Update latest news after delivery and prepare customs clearance;
After-sale service
· 12 months warranty except for wear parts;
· Broken spare parts (except for wear parts) will be sent for free due to quality problems;
· In time response to customers technical problems;
· New products update for customers' reference

Our Company:
Since 2008, We have become a professional laboratory instrument manufacturer.
Since the establishment of the International Department in 2010, the products are exported to Europe, America and Asia and Africa!
Whether it is technology, factory area, multi-language sales. We are all professional!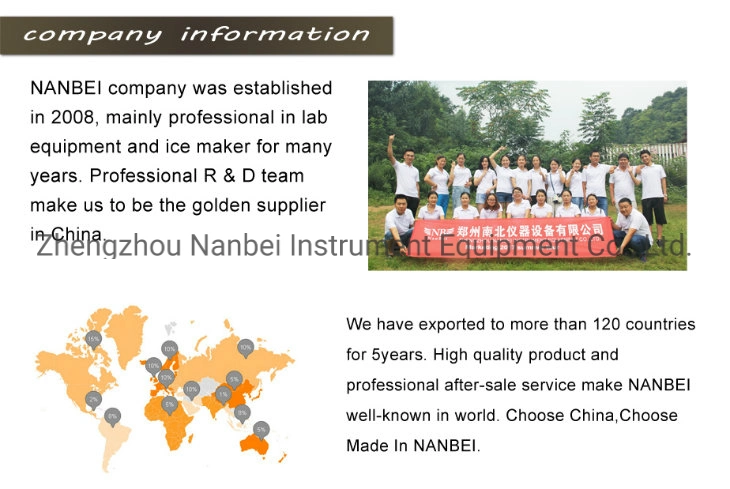 Factory Show: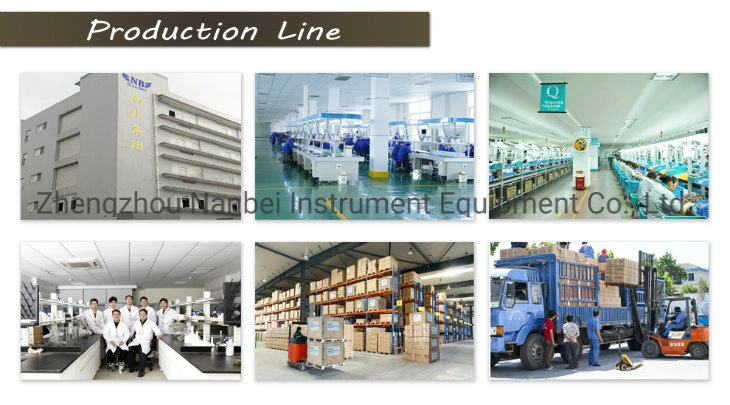 Certification:
Our products have international certifications such as SGS, CE, ISO!



Warranty And After-sale Service
♥♥We Supply 1 Year Warranty , And Lifelong Free Technical Guiding And Training♥♥