Parameter:
Model
RAY-JX33R
Optional observe method
Bright field/dark field/polarized light/DIC

Optical system

Infinity color difference correction optical system
Eyepiece
PL10X/22 Flat High Eye Point Eyepiece

objective lens

LMPL-BD Infinity Long Working Distance Bright and Dark Field Metallographic
Objectives, Standard configuration : objectives lens 5X, 10X, 20X, 50X
observation tube

Positive observation tube, 30° hinged trinocular, split ratio, binocular: trinocular = 0:100
Converter

5-hole introverted light and dark field converter with DIC slot

object stage

4" two-layer mechanical mobile platform, travel 105x 105mm, glass worktable, right-hand X, Y mobile hand wheel, can be quickly moved
microscope body
Coarse fine-tuning coaxial, coarse adjustment stroke 33mm, fine adjustment accuracy 0.001mm, with coarse adjustment mechanism upper limit position and tightness adjustment device. Built-in 90-240V wide voltage transformer, single power output

Reflective luminaire system

With variable field stop and aperture stop, both adjustable center; with color filter slot and polarization device slot; with diagonal illumination switch lever,12V100W halogen lamp, adjustable light intensity

Industrial CCD Camera
CCD : USB 3.0
Image sensor : Colorful CMOS
Sensor size : 1/1.9" (7.2*4.5)
Pixels size : 3.75*3.75
FPS/resolution :30@1920*1200

Industrial measurement software(Standard equipped with camera)

Supports multi-layer measurements to ensure measurement and image independence
Ultra-fine color engine
Unlimited language support
A variety of practical processing functions
Compatible Windows XP, Vista,,20087/8/1032/64 bit)/ Mac OSX/Linux
EDF depth of field expansion: EDF can fuse images from different focal planes into a clear
image
Usage:
It's used for analyzing the microsection for green oil layer and electroplating layer for PCB laboratory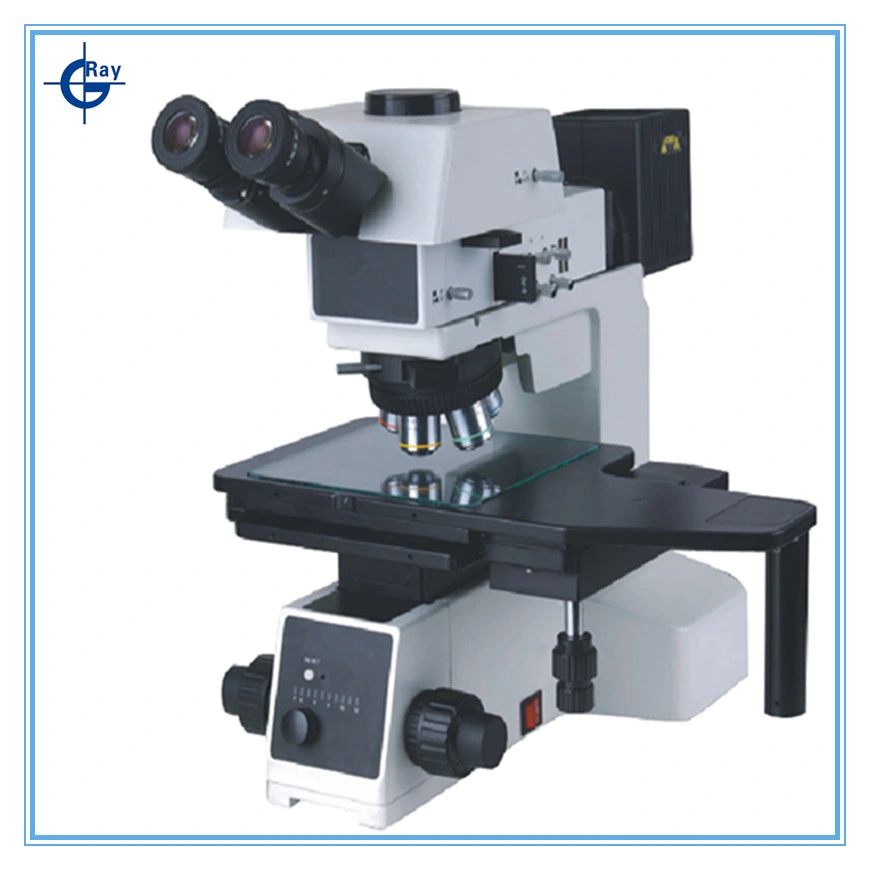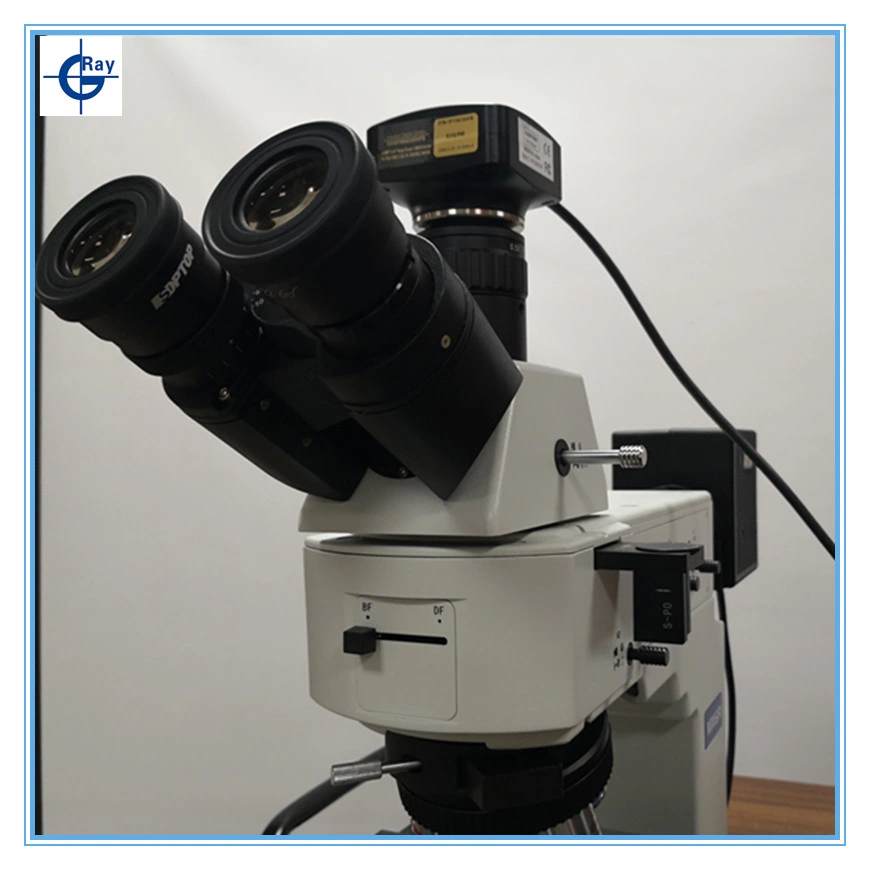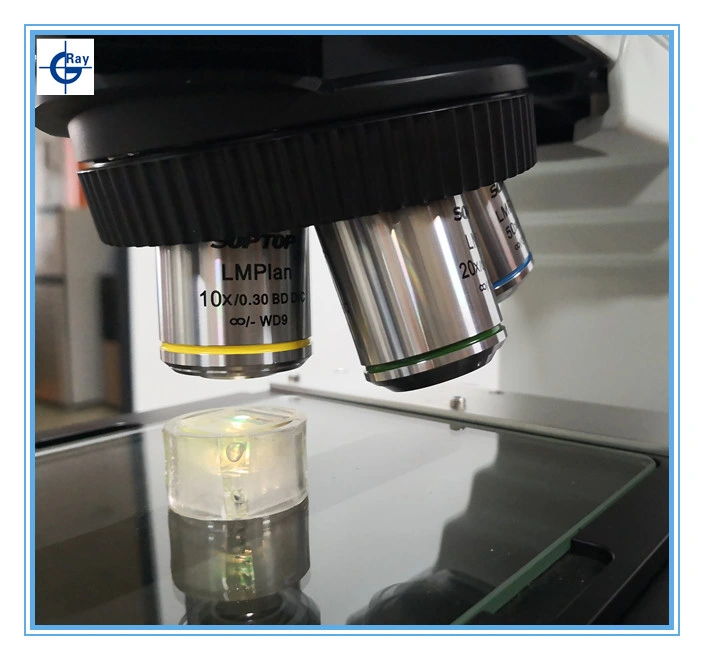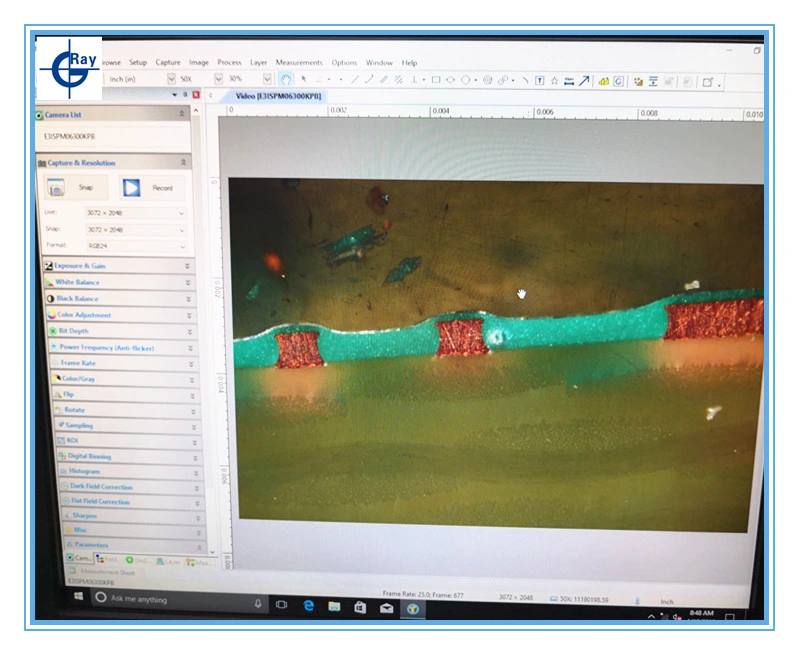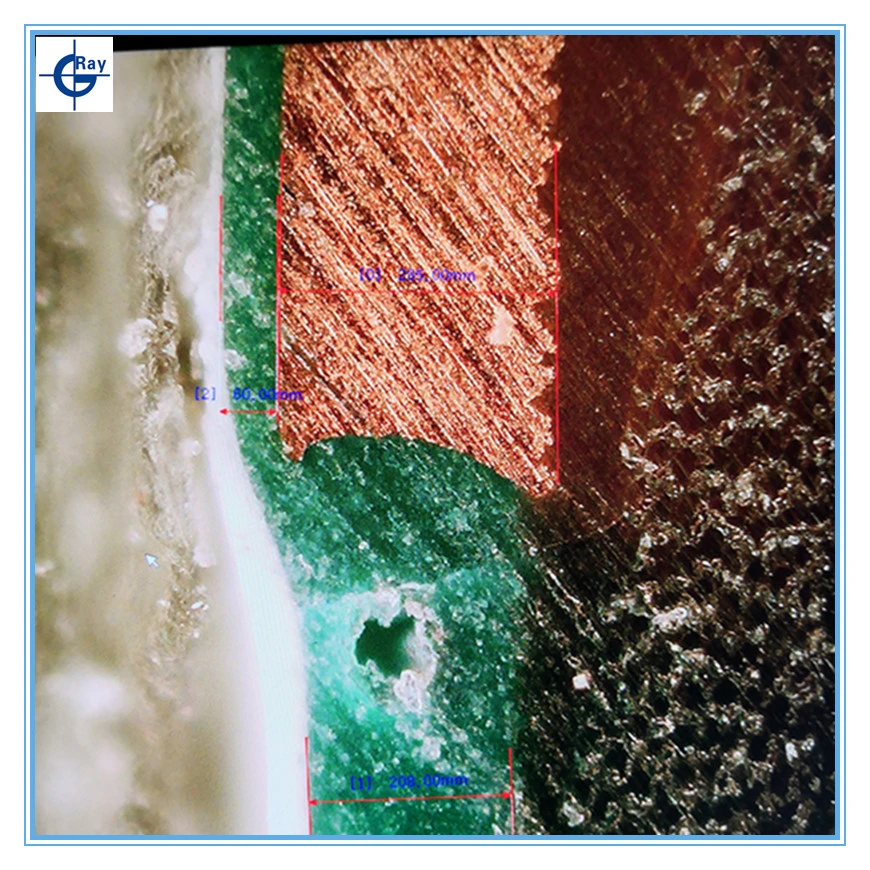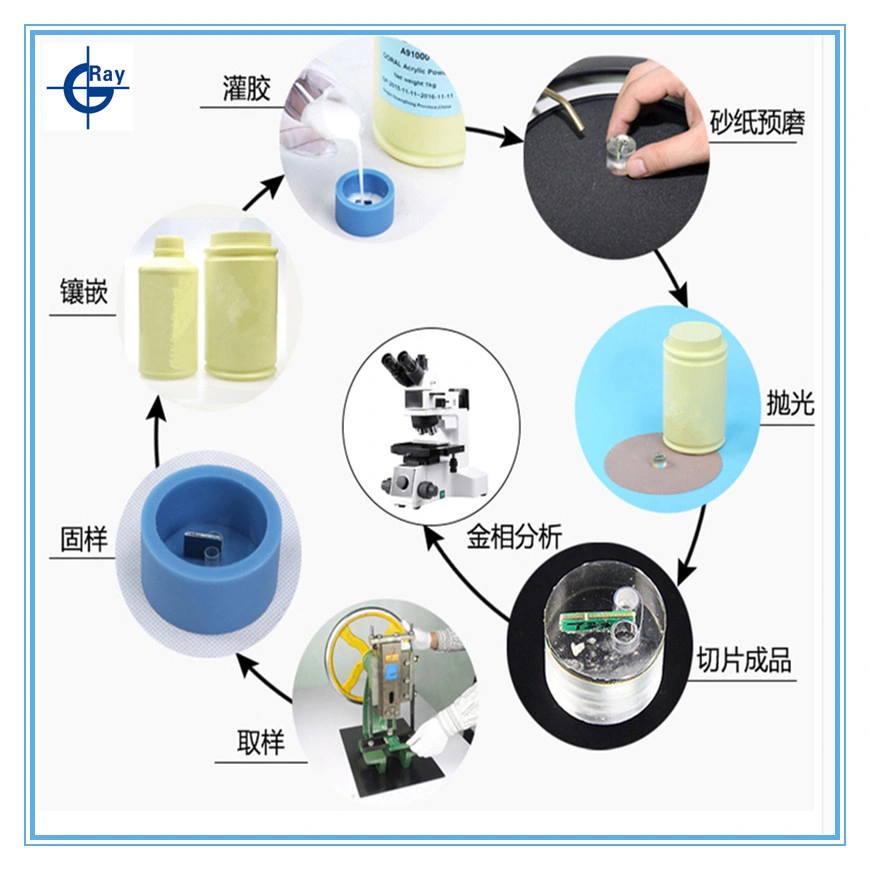 Company Introduction
Ray-Shine Electronic (HK) Ltd (Dongguan Dinglu Electronic Tech Co.,Ltd)is a high&new-tech enterprise located in Dongguan city, Guangdong Province China. We expertised in PCB production and percision inspection machine equipment such as prepreg cutting machine, metallographic machines, line width testing machine, panel thickness testing machine, X-ray inspection machine ect, and PCB related consumables such as PP sheet, filter cartridge, protective film
resea
r
ching, manufacturing, and selling and technology support.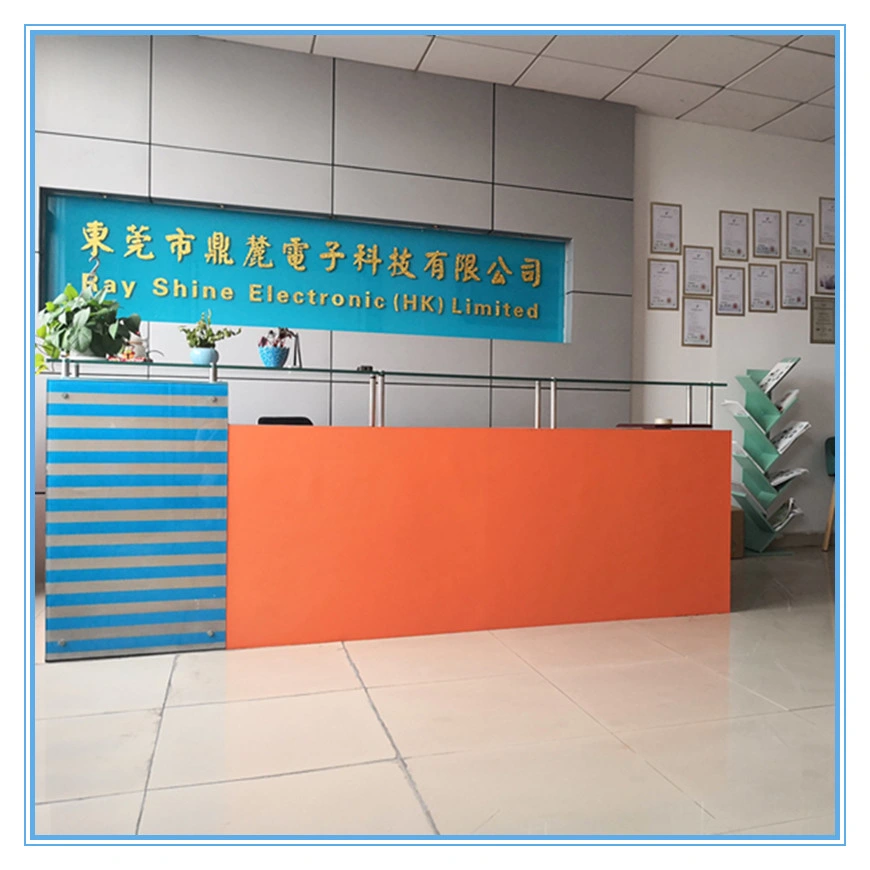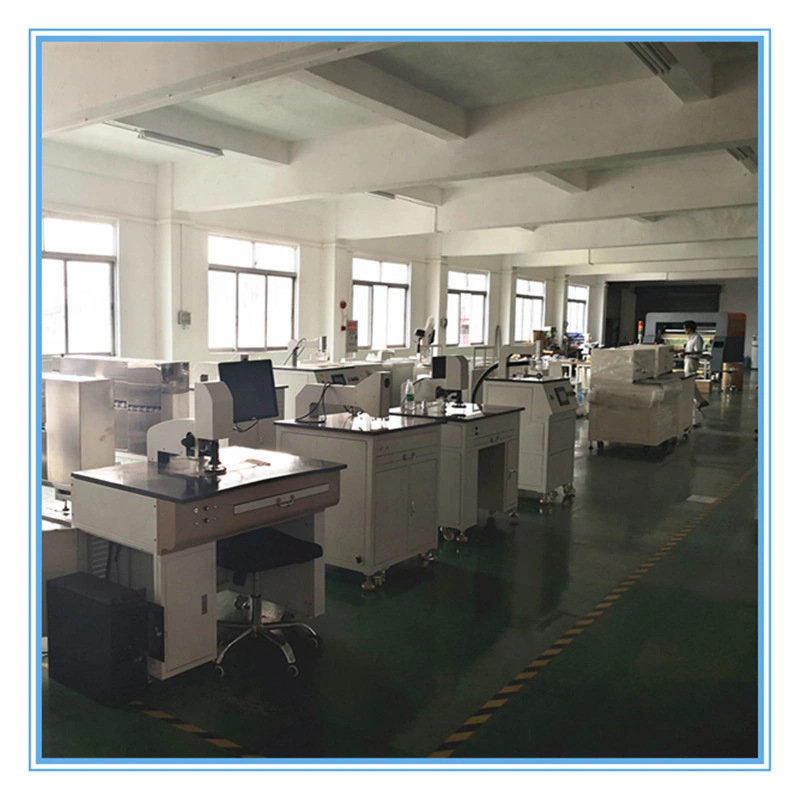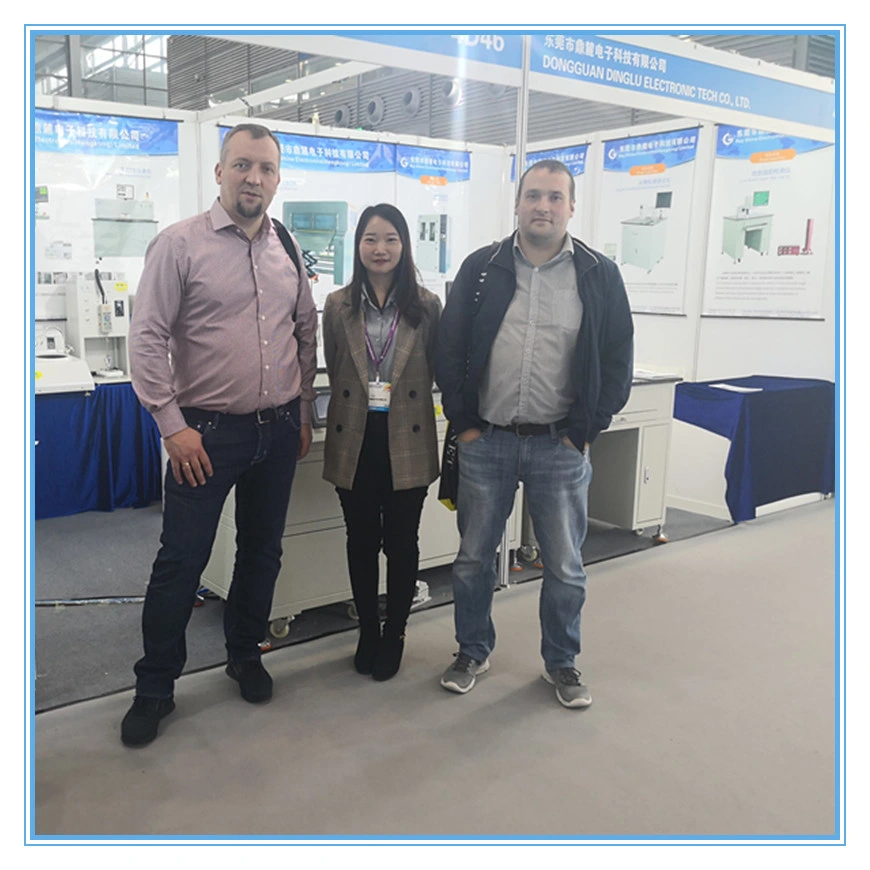 FAQ

:1. What's the eye lens and Object lens ?
----Eye lens 10X, Object lens 5X, 10X,20X,50X,100X.
2.For PCB Industrial, can it see green oil?
----Yes, this model have dark filed, can check green oil and electro-plating layer.
3.How about the lead time?
----Normally 7-10 days after payment receiving.
Packing and Shipping
Packing Method:
Standard wooden package
Shipping Way:
1. By air, for sample and small package,international express like DHL, UPS, EMS...
2. By sea, for large package and quantity;
3. Other ways as customer requested.